Women's Muay Thai registration starts at 9 am today. The class has a 12 person limit so do it soon!
CROSSKICK - " Lungs Wide Open" This week we are gonna push your cardio threshold so drink some water and get ready to suck some wind!
UNLIMITED KICKBOXING -
Mon - Clinch work, Knees, Escapes and Counters
Wed - Striking drills, Checks, Parry's, Catches, Slips, Rolls, and Counters
UNLIMITED MMA - This week we are having a special guest trainer in class. UFC veteran and Sambo leg lock specialist Val Ignatov will be in Tuesday to put us through some torture!
Thurs - We will be working on stand guilitine chokes, and escapes. Guilitine chokes will be practiced from the guard and their espcapes.
UNLIMITED JIU-JITSU -
Tues - Submissions from the back
Thurs - Submissions from the side mount
See everybody at the gym!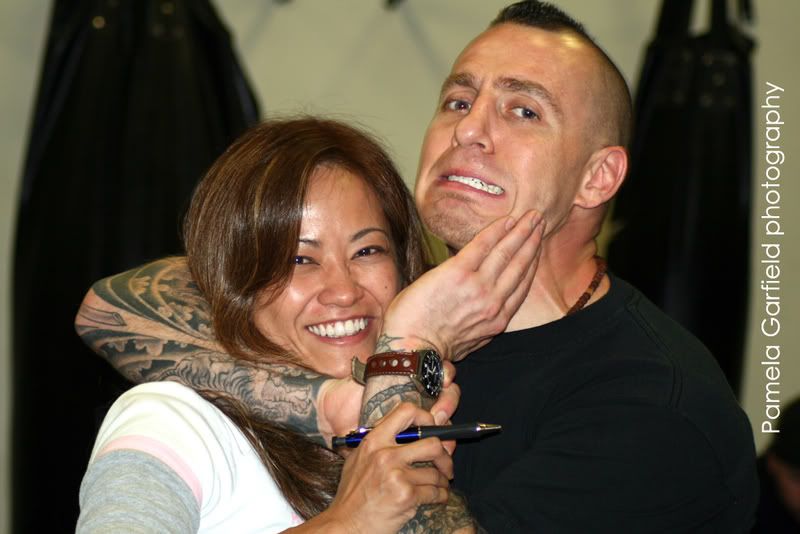 I want to thank Van Do (K-1/MMA veteran) for all of her hard work at last weeks Open Mat Submission Wrestling Challenge. I would not be able to do it without her!