CROSSFIGHT1 PAD'S & CIRCUIT class is the perfect compliment to any fight program.  CROSSFIGHT1 will not only deliver excellent conditioning but also make your striking more explosive and effective!  CROSSFIGHT1 classes are Tuesday's at 7:30pm.
CROSSFIGHT2 is designed to give you the best in conditioning while learning effective techniques for the Ring or the Cage.  The class begins with a 10 minute CrossFit warm up followed by Thai Pad rounds.  Together CROSSFIGHT1 & CROSSFIGHT2 will have you in shape and ready to fight.  CROSSFIGHT2 classes are held Thursday's at 7:30pm.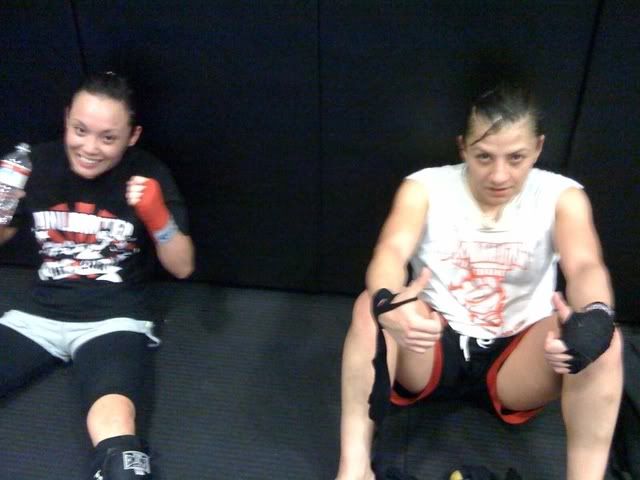 Two of our ladies after last Tuesday's CROSSFIGHT1 class.  Looking good ladies!